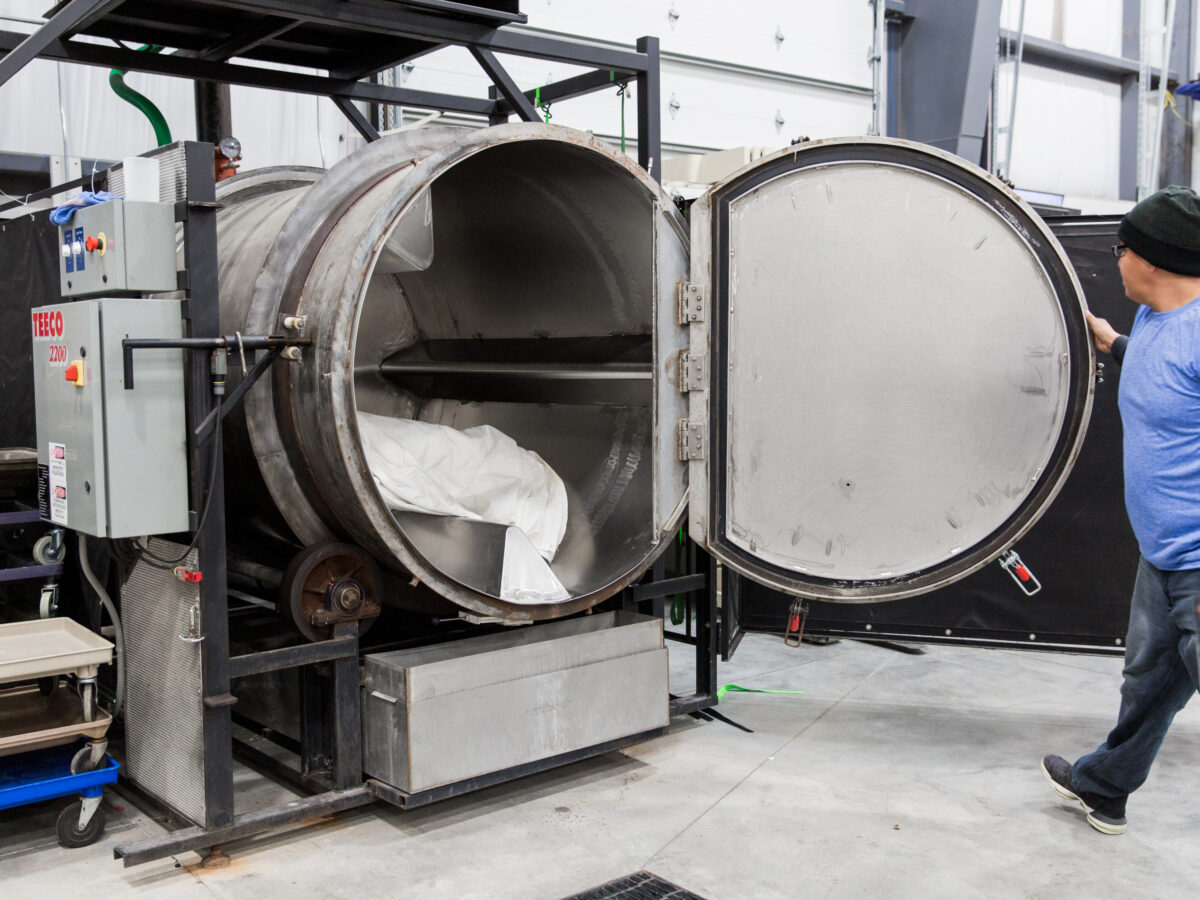 services
Boat Lift Canopy Laundering
Extend the life of your investment, and keep your canopy looking as fresh as the boat it protects!
Canopy covers are an expensive and notoriously delicate element of lakeshore equipment, but with proper care and maintenance their lifespan can be extended, allowing you to enjoy many summers of their protective shade!
Our cleaning process includes a pre-wash inspection of each canopy, where we remove any loose debris from the surface, before gently scrubbing stubborn stains with a soft-bristled brush. Canopies are then placed in our professional-grade Teeco Solutions 2200 commercial washing machine - designed to gently and thoroughly cleanse dirt, grime, bugs and other traces of the outdoor elements from vinyl surfaces. We wash the canopies with citrus-based cleansers specially formulated to restore vinyl to a bright, clean finish. Canopies are then hung from our custom truss system in our temperature-controlled warehouse, allowing them to fully dry before folding for bagging and storage.

Small Vinyl Canopies
(up to 200 sq. feet)
$140 per canopy
Mid-Sized Vinyl Canopies
(200 sq. feet -250 sq. feet)
$150 per canopy
Large Vinyl Canopies
(250+ sq. feet)
$160 per canopy
Non-Vinyl Canopies
*Pre-approval Required
Priced on an Individual Basis
All Prices Include Washing & Drying

Ideal Tent & Event Rentals is not responsible for any oxidation, fading, or discoloration that occurs during the laundering process. Please note that our Boat Lift Canopy Laundering Service is designed specifically for vinyl boat lift canopies. For non-vinyl canopies, please inquire with us directly to discuss further: (605) 213-0181.
To avoid loss, canopies and any storage bags must be labeled with both the business and individual customer name. Ideal is not responsible for loss due to improper labeling.


ready to get started?
Fill our our request form.