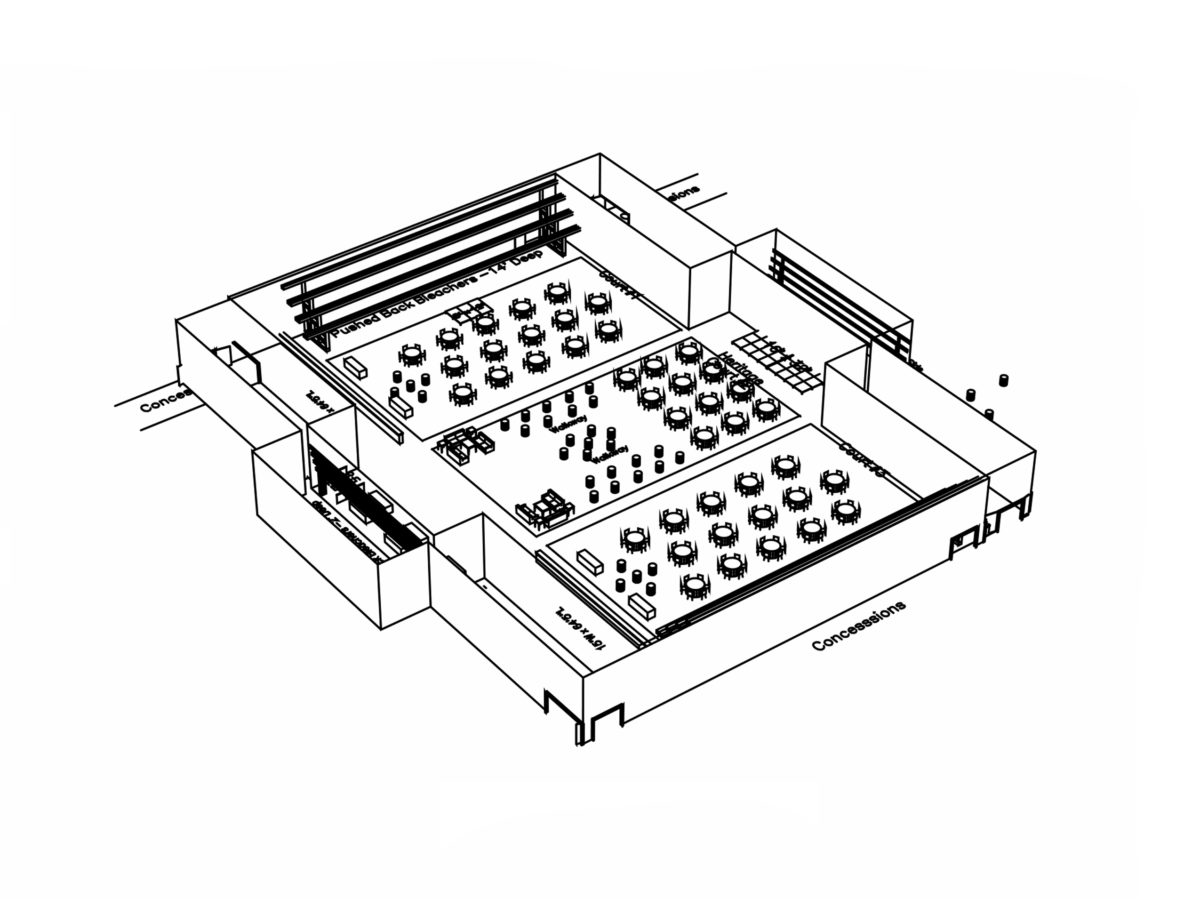 services
Convention & Custom CAD Design
Are you struggling to determine how to maximize your layout and mitigate flow issues? We can help with that!
Using either an existing blueprint of the event space, or via a short site visit where we gather measurements to create a fully custom rendering, our team can create a to-scale mockup of the layout, showcasing placement of tables, chairs, staging, or whatever rentals your event requires. Particularly if you're hosting in a facility that wasn't built for large-scale gatherings, this services can be a huge help in your planning process.
ready to get started?
Reach out to our design team!