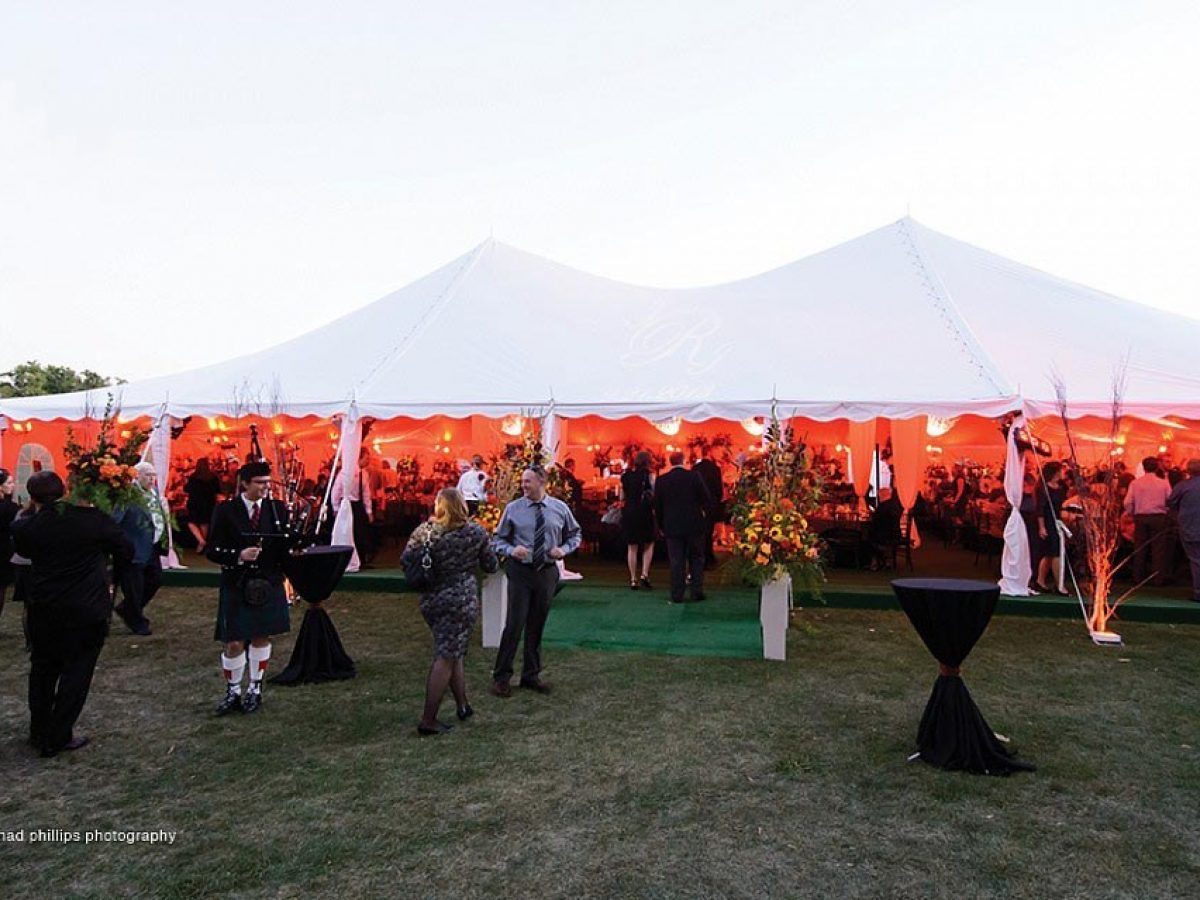 Tent Description
Featuring dramatic sculpted twin peaks and engineered to meet 90 mph wind-loads, this tent will withstand the elements and look great doing it. Quality welded seams and vinyl-covered webbing reinforce the graceful contours of the light-blocking (and temperature-reducing) vinyl fabric, creating a smooth, tight surface that helps redirect the wind over and around the tent - not into it. It's not often you get elegance and durability in the same package, but with our Twin Peak Tension Tents, you can!
Key Features
Expandable in 20' length increments
Sidewall is available in solid white or cathedral window
Perimeter walls are 8' high
Mast Pole peak height is 25'
Suitable for placement on both hard and soft surfaces
Must be secured by stakes or ballasted by cement blocks
Available Sizes
60' x 40'
60' x 60'
60' x 80'
60' x 100'
60' x 120'

CAD Renderings and Sample Layouts
Our industry-leading CAD software enables us to provide our customers with to-scale diagrams of the tent interior and exterior. An indispensable tool in the planning process, these renderings help to determine the optimal tent size needed, identify bottlenecks or layout concerns before they're an issue, and provide a precise blueprint for the customer or our Field Crew on the day of the event — all of which facilitates a faster and more stress-free setup experience.
ready to get started?
Fill out our tent questionnaire.