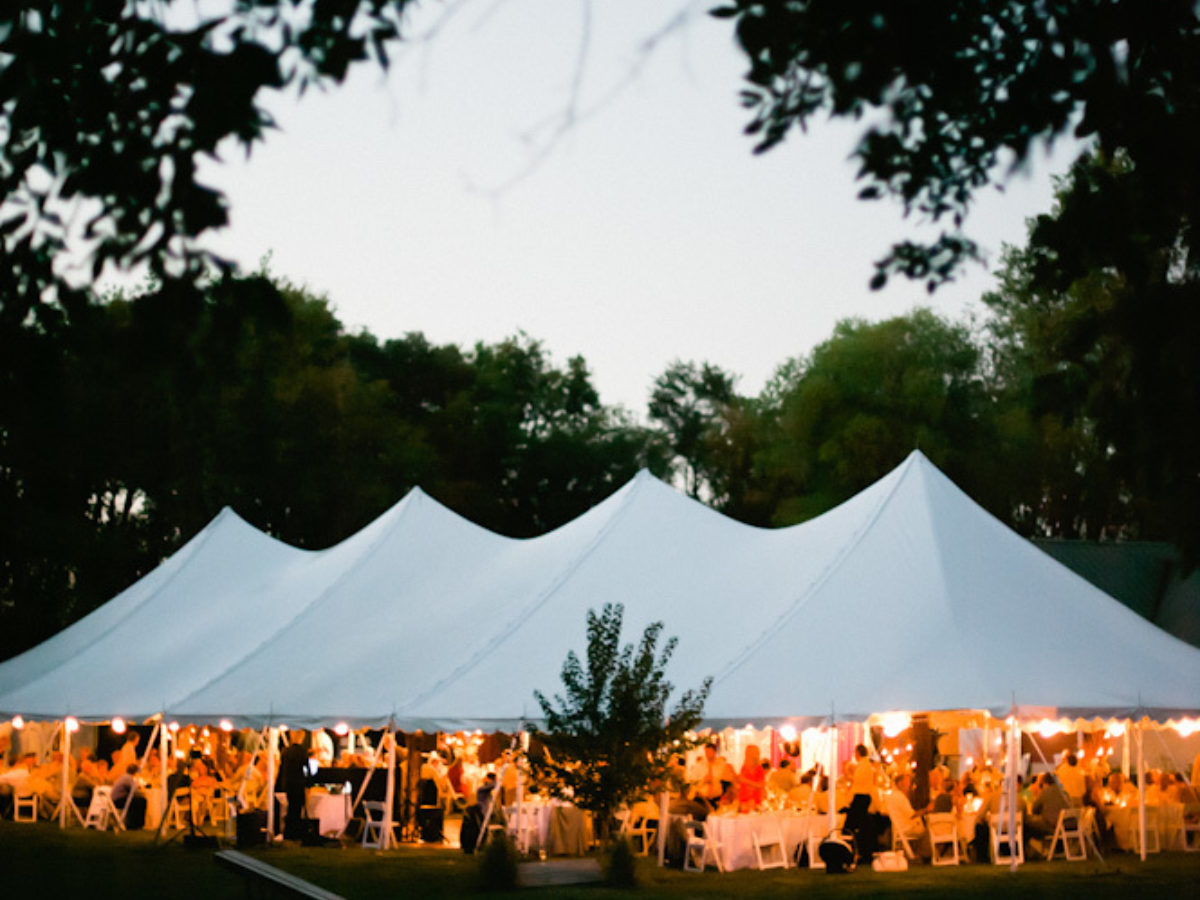 Tent Description
Manufactured from the highest quality materials including stainless steel hardware, corrosion-resistant aluminum poles, light-blocking (and temperature-reducing) vinyl, and heavy duty webbing, these tents are built to withstand the elements, and look great doing it. With graceful peaks in a smooth white vinyl finish, our High Peak Tension Tents are well-suited for most mid-sized to large guest counts, and provide a pristine backdrop to host any number of beautiful and meaningful life events.
Key Features
40' wide tents are expandable in 20' length increments
Sidewall is available in solid white or cathedral window
Perimeter walls are 7' high
Mast Pole peak height is 17' on the 30' wide and 21' on the 40' wides
Suitable for placement on both hard and soft surfaces
Must be secured by stakes or ballasted by cement blocks
Available Sizes
20' x 30'
40' x 40'
40' x 60'
40' x 80'
40' x 100'
40' x 120'
40' x 140'
CAD Renderings and Sample Layouts
Our industry-leading CAD software enables us to provide our customers with to-scale diagrams of the tent interior and exterior. An indispensable tool in the planning process, these renderings help to determine the optimal tent size needed, identify bottlenecks or layout concerns before they're an issue, and provide a precise blueprint for the customer or our Field Crew on the day of the event — all of which facilitates a faster and more stress-free setup experience.
ready to get started?
Fill out our tent questionnaire.