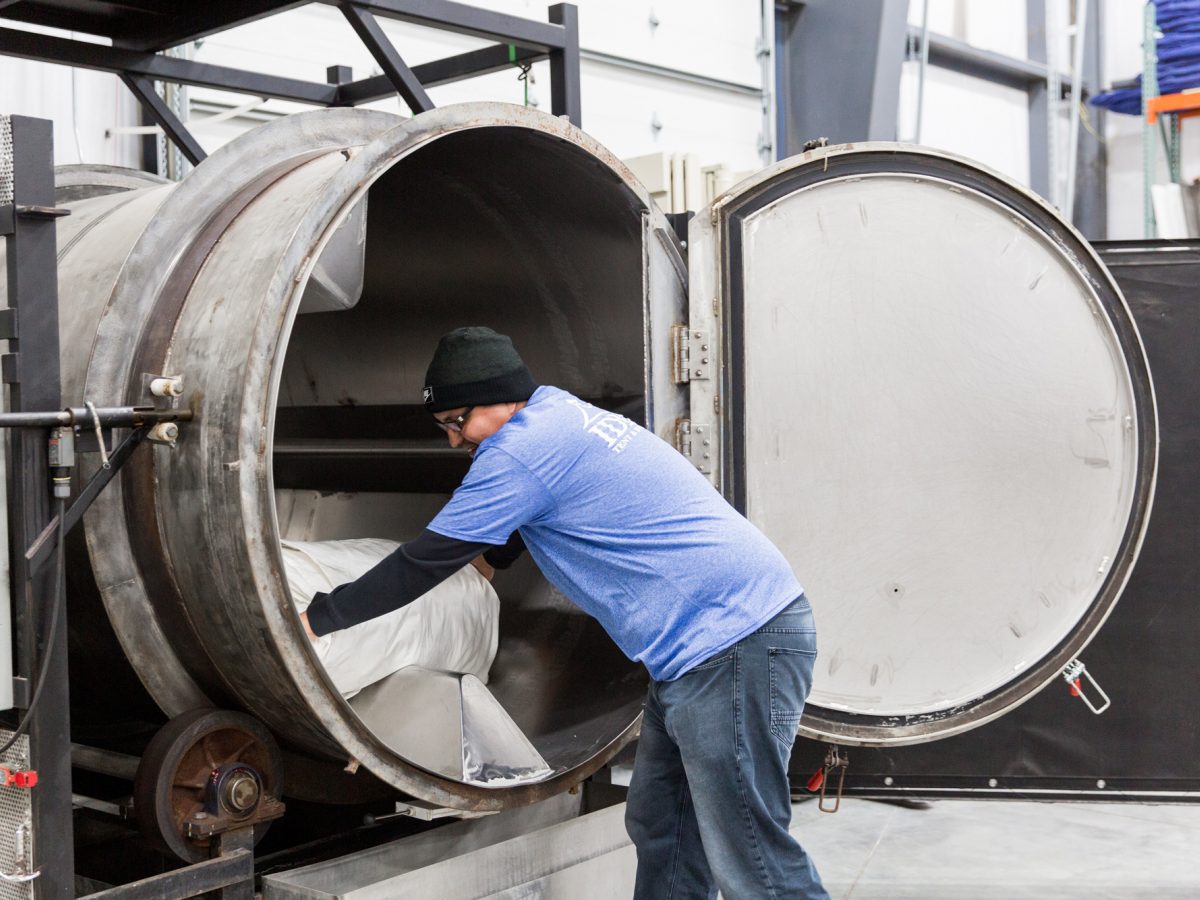 services
Tent Washing
The same gentle-but-effective service each of our own tents are treated to, now available to you.
Our professional-grade Teeco Solutions 2200 tent washing machine is designed to gently and thoroughly cleanse dirt, mold, and grime from tent panels - restoring vinyl and webbing to a brighter, whiter finish. Panels are then hung from our custom truss system in our temperature-controlled warehouse, allowing them to fully dry before folding for bagging and storage.

Early Bird
(book by Nov. 30 for slots after Dec. 1)
$.39/square foot
Off-Season
(December - February)
$.45/square foot
In-Season
(March - November)
$.55/square foot
Patching
*Pre-approval Required
By the Hour
All Prices Include Washing & Drying
Please inquire for separate Sailcloth Tent Washing pricing
ready to get started?
Fill our our request form.